NS Mud Wing patch.
Front left fender.
Can't believe it's taken me so long to become active, but Big C and treatment etc.
Advise please on the best way to make this patch.
This is my first attempt at bodywork, and I experimented using 0.6mm sheet
Pretty pleased with it, BUT can/must do better.
A former and tin bashing?
Open to any suggestions.
Not sure where to split the part for easy welding.
My bender produces a bent very close to that from the Austin factory so don't need to make a new blade, with a different radius, just a bit of dolly work where the patch joins the original sheet metal.
I am thinking of making short bends on the top curved section/s, split as per my experiment after a failed attempt to stretch the metal, and then welding the flat flange/s to them, but just had a thought, would 0.6mm sheet stretch enough?
I did mange to get a gentle curve only, after a few minutes with sharp end of hammer.
David Gardiner in his video Bodywork Restoration Tutorial makes stretching the metal look so frigging easy - Grrrr
Need to have another look at what he does, before I dive in again.
Trust me to start on this as a first attempt at tin bashing.
My late Dad is shaking his head right now, shouting "Get in with it, it's easy!"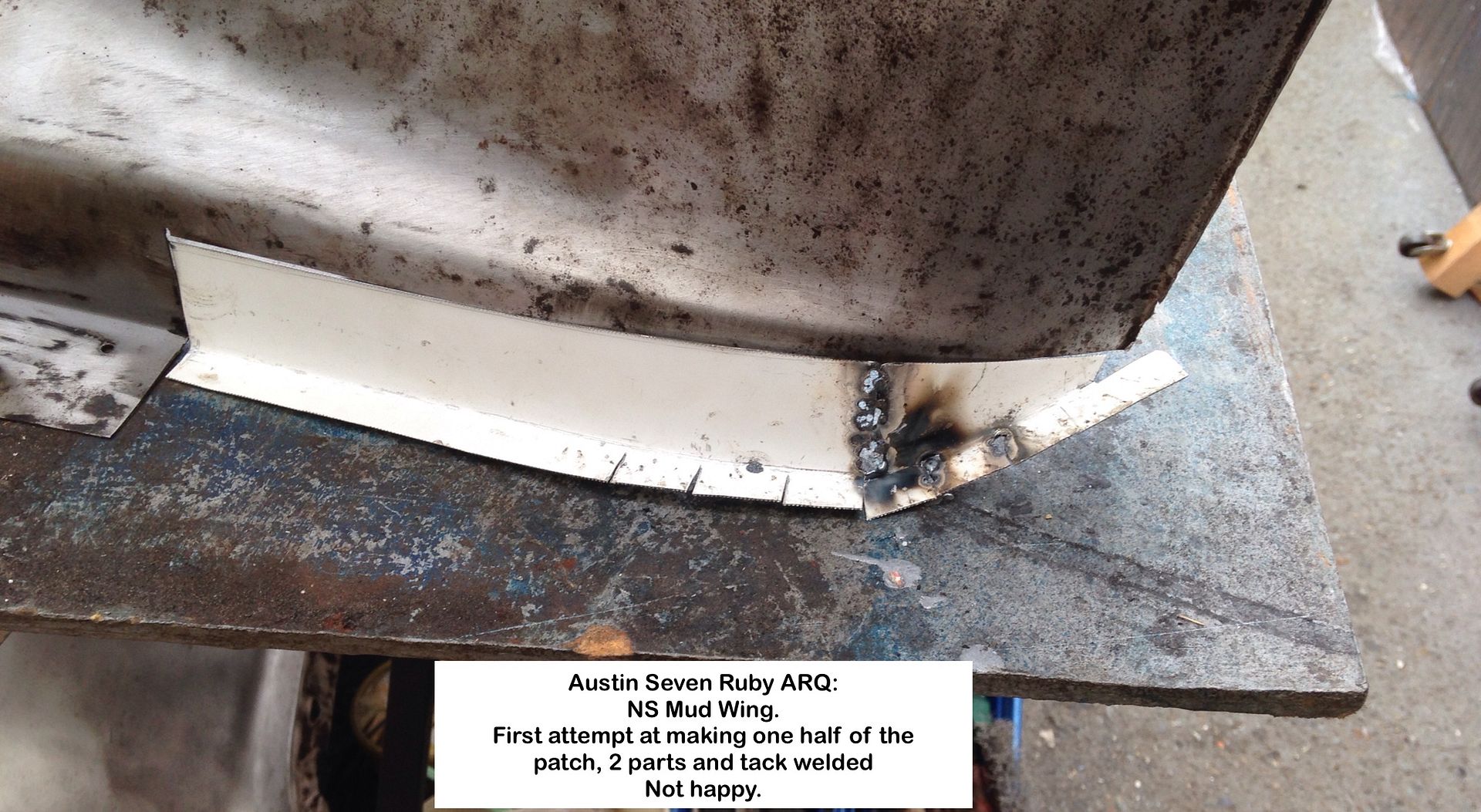 Geoff - Spring!?